WEB
CLIENT VITROCHAVES
VISIT VITROCHAVES.COM
DISCIPLINES WEB DESIGN / COMMUNICATION
Year 2016
Industrial company with strong international exposure. Objective: a website that communicates the different types of products they manufacture, the different applications and uses but with environment and concept of life style. It is not easy when talking about "mere" glasses for a house. Interesting and accomplished challenge. Despite a merely informative website, the information is quite demanding in terms of structure and attractiveness.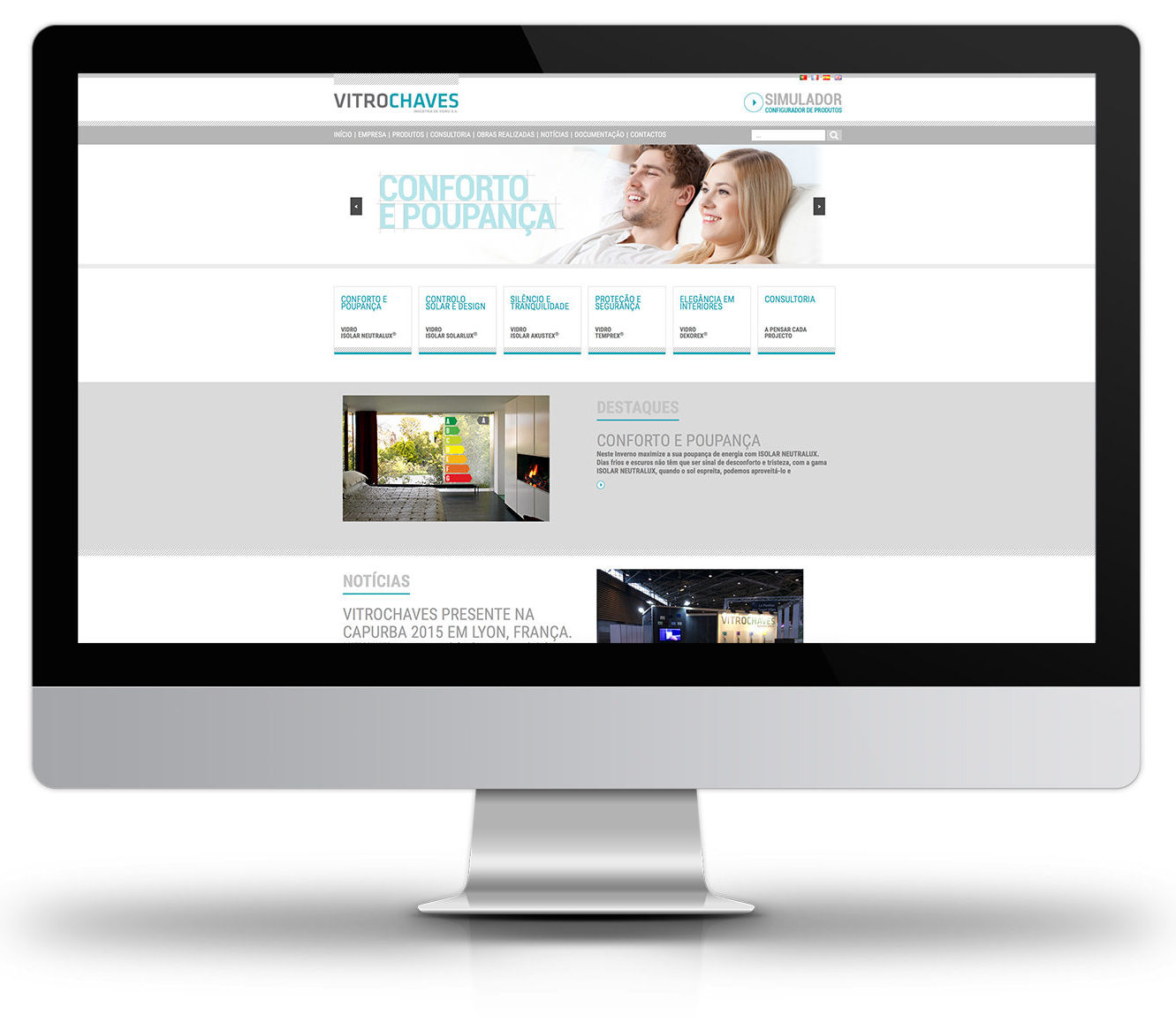 MORE WEB
MORE RESPONSIVE
You also need to see the glasses on the phone.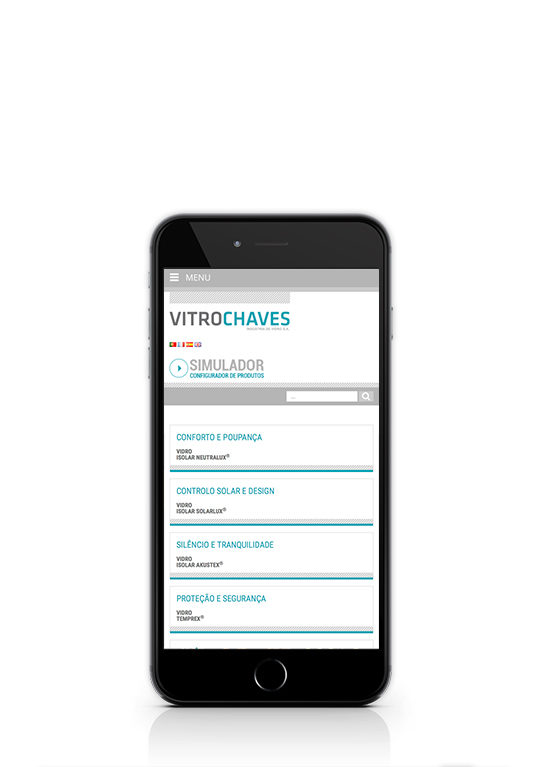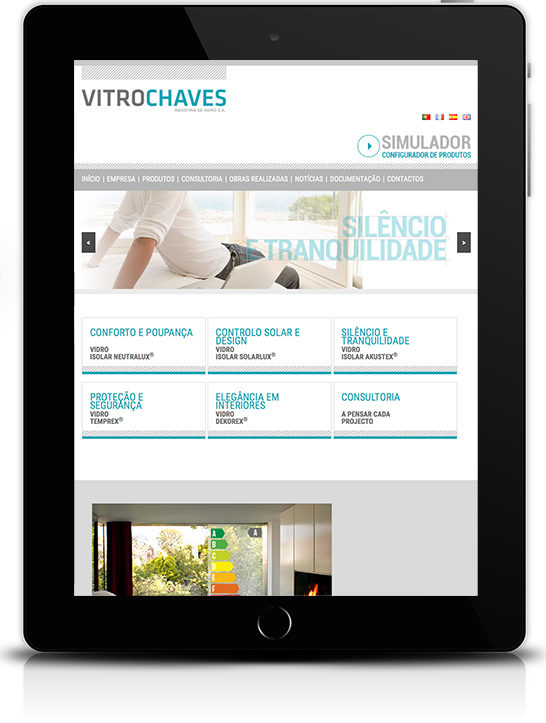 #
COLORS
Identity is also marked with the chromatic choice.
GRAPHIC
FOR WEB
Graphic elements specially composed for the web and that mirror concepts and environments.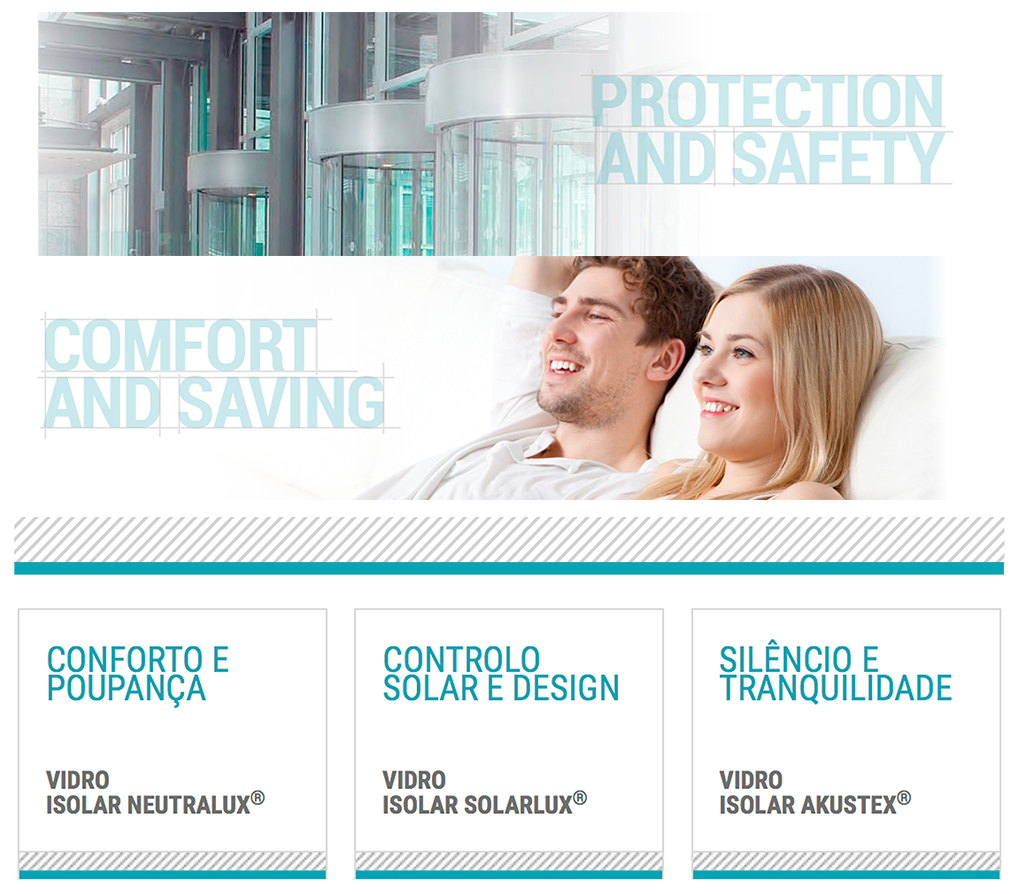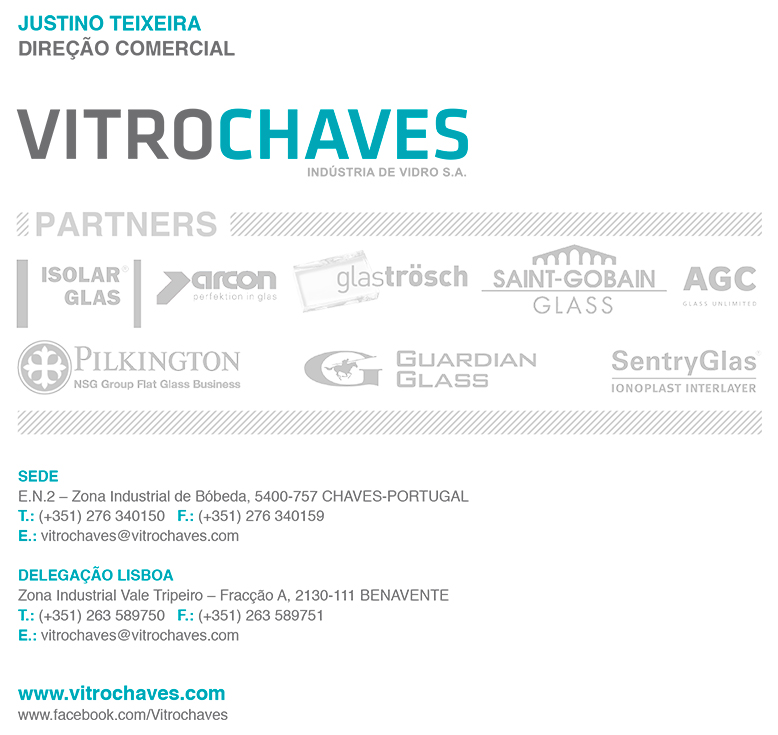 MAIL
SIGNATURE
How best to communicate than by email? How many emails do you receive per day? The same amount the identity and information is sent and received.
If you liked what you saw and if you want something similar for yourself
CONTACT
US