WEB
CLIENT LUIS & ANA
VISIT SPIGI.PT
DISCIPLINES WEB DESIGN / COMMUNICATION
Year 2017
Brand with history, established in 2005, but only launched in the market in 2016. The company is a house with more than 30 years of experience in jewelry.
Brand with persistence in time and space, designed by us more than a decade ago, remains timeless because its graphics is modern and very current.
The rebirth of a brand that will go its way with a strong activation.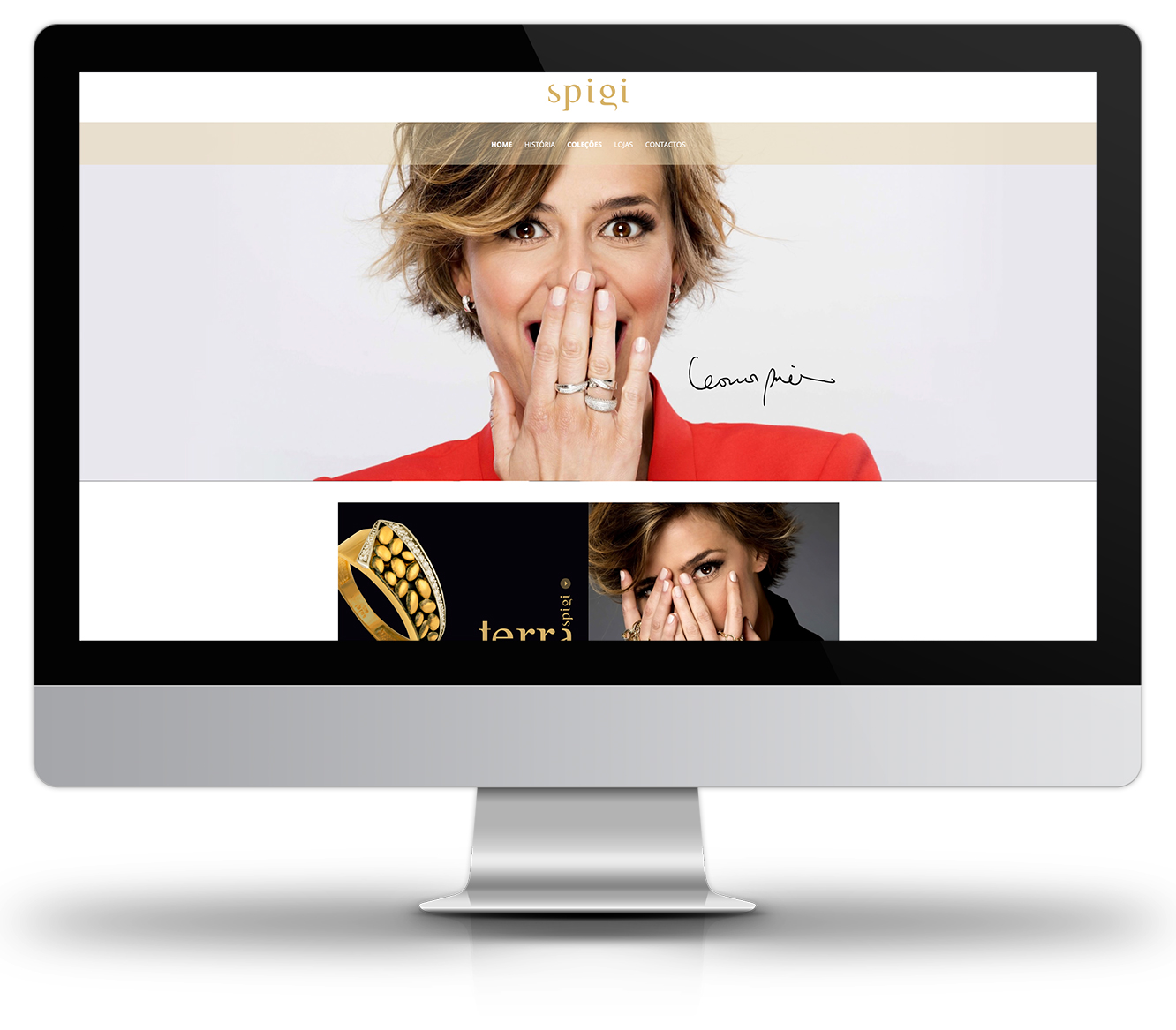 BE WEB
RESPONSIVE
Brand site, catalog and order site. Log in for special clients.
Jewelry for special stores. Special work in photography, photoshop and composition for communication.
A special person that gives her face and her glamour to this brand and to this site. Especially seen on mobile.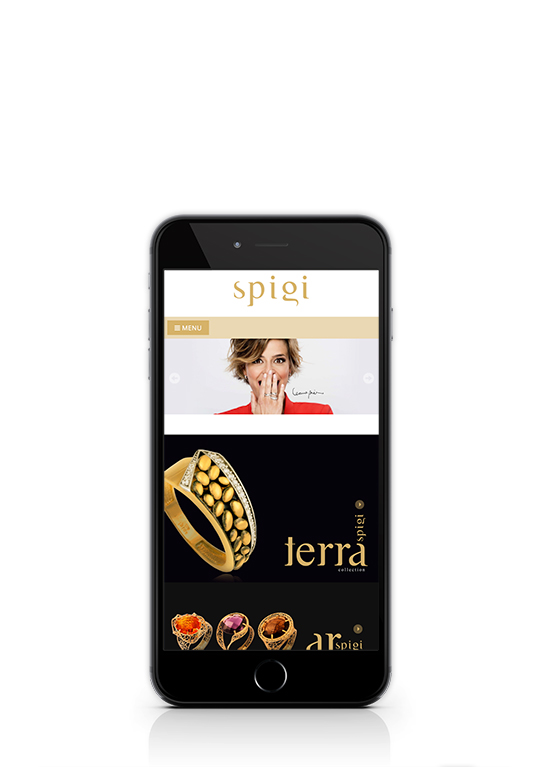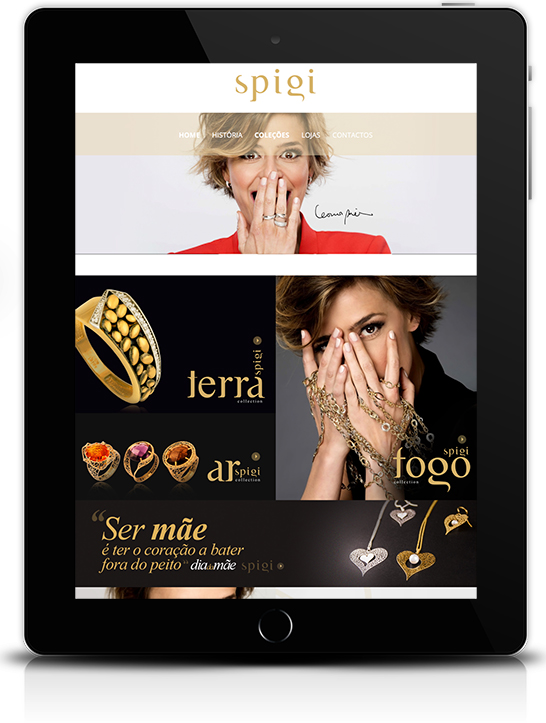 #
COLORS
Black and gold for sophistication.
White and gold for the beauty of the pieces.
GRAPHIC
FOR WEB
Special graphics for different collections of jewlery.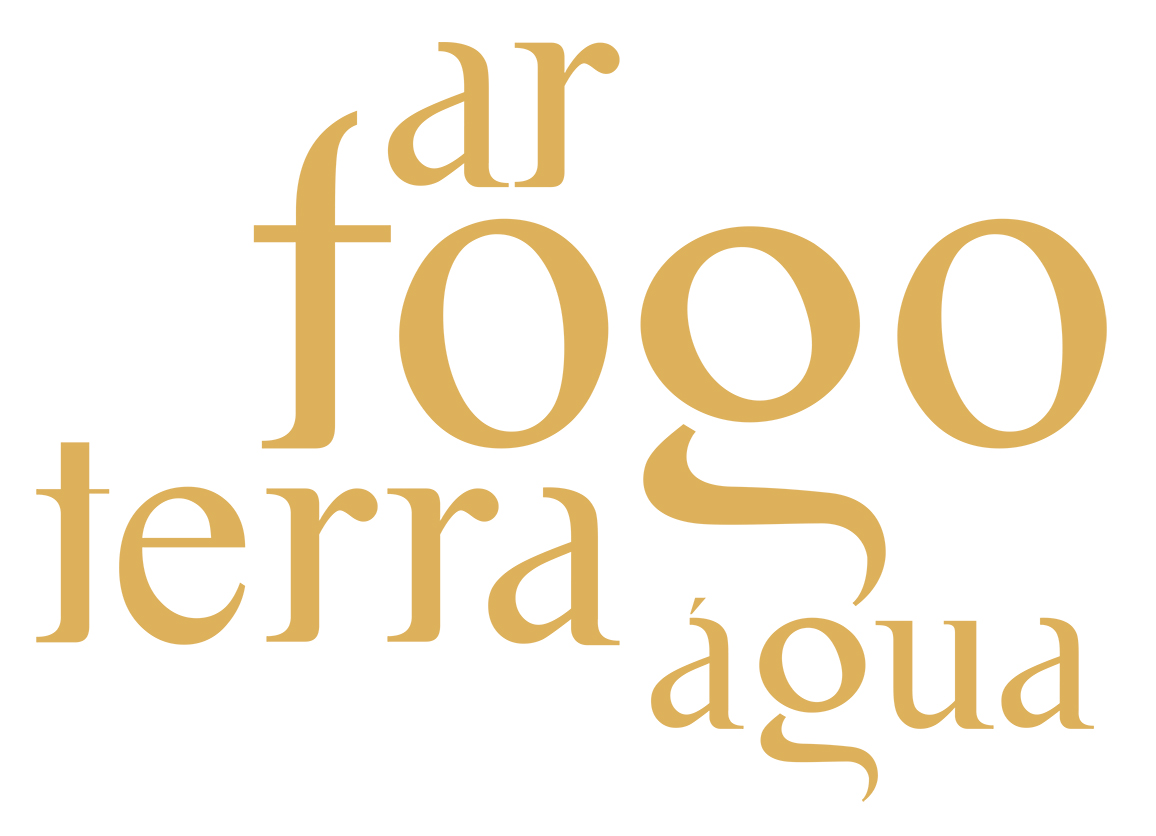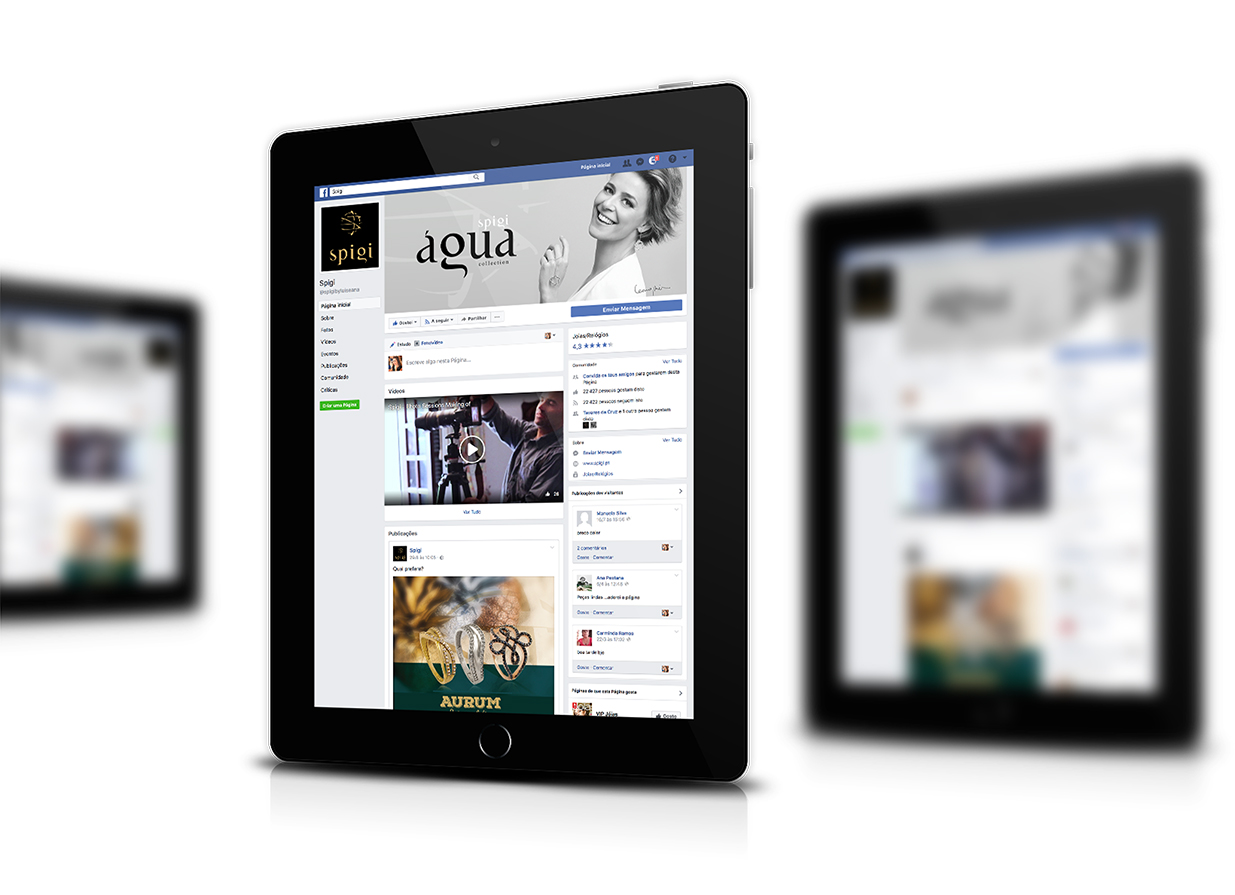 SOCIAL
MEDIA
Communicate, be present, energize, interact.
The brand promotes, netizens ask, the brand responds.
If you liked what you saw and if you want something similar for yourself
CONTACT
US